About me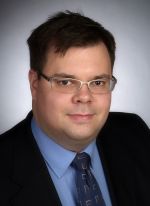 The purpose of this website is mainly to provide information about my ongoing work and research. Thus the information presented here is mainly focused on an overview of my current activities.

My name is Andreas Löber. I'm currently working as a research assistent and doctorate student at the University of Zurich. I recently finished the first version of my dissertation. Therefore I'll strike out into the real world in the nexts months. There I'll apply my skills in group moderation and collaborative work on new areas.

My main research and work focus lies on three areas of expertise:
support for group work through moderation, collaborative software and intelligent rooms
media choice and context-sensitive communication systems
information management and IT/IS strategy
Further information can be found in the research area of this website. You can also contact me with any questions.